Our aim is to celebrate how much joy we can bring in to our home through making family life more eco-friendly, rather than getting gloomy about being the mere drop in the ocean.

We choose to recycle, but how much of our recycling actually gets reused? Or we choose local products, but they come wrapped in plastic. We choose not to fly, but the ferry belches out fossil fuels. Being aware, well-researched and intentional about our decision making is important. It isn't straightforward yet our choices can and do make a difference.
Most of us know the basics, we feel great concern about the effect of our lives on our environment. So what can we do to make family life more eco? Here are some ideas that are quick and relatively easy to implement. We'd love to hear your ideas too in the comments.

There are plenty of stories in the press about microfibres from synthetic clothing entering the foodchain. They escape into our waters, are eaten by plankton and other small organisms and then up the food chain it goes. The makers of this laundry bag designed it to reduce the number of fibres shed during the laundry cycle and to prevent those shed from washing into the sea. You put your fleece in the bag, zip it up and then wash as normal. It comes out just as clean. Fibres are trapped in the bag and you can pick them out and put them in the bin. You can buy one from Ethical Superstore.
Ultimately, clothes manufacturers need to come up with sustainable alternatives but this may help in the interim. We are also seeking to buy much less microfibre clothing. It's true that the older the fleece, the more it will shed its material so there comes a point where fabric recycling makes more sense than keeping on washing old clothes. Using the Guppy friend, though, does extend the life of these garments.

2) Use sustainable transport more often

You don't have to be car-free to cut down on carbon and make family life more eco. Retrain your brain to weigh up each journey and decide if it's necessary to drive. Could you walk? Cycle? Catch the bus? Take the train? It might cost more but what could you gain along the way? Reading time? Focused chatting time with your child? Exercise? You can usually recoup the cost of a friends and family railcard in one or two journeys, which makes the cost of rail travel a bit more affordable.
3) Switch to an ethical bank account
We bank with Triodos, who describe themselves as 'a global pioneer in sustainable banking'. It brings more joy into our lives to know that the money in our accounts is not being put to uses we do not agree with or that may harm the planet or vulnerable communities.
Switching current account was an unexpectedly painless experience. All our direct debits and standing orders were moved by our new bank and any payments made into the old bank are automatically transferred for three years. It's an efficient system. I felt rather panicky when I clicked the 'authorise current account switch' button but was pleasantly surprised.

4) Use eco-friendly cleaning products
The fewer harsh chemicals that we spray in our homes means less allergens around us, less toxins in our air and less chemicals going into the water. We've tried a range of different brands and our current favourite for multi-surface cleaner, washing powder, floor cleaner, furniture polish, glass cleaner and toilet cleaner is Bio-D. Ecover comes a close second. In addition to this we use Sodasan dishwasher tablets. All available at the Ethical Superstore.
Shop local and use refills

We book a local delivery from Lembas for these products, which works for people within 90 miles of Sheffield, although delivery charges increase the further away you live. Some neighbours avoid the charges by getting a few deliveries to one house and then distributing their shopping between them. Lembas provide them with separate bills. We also know many people do bulk eco-ordering with Suma. Of course, finding somewhere local to fill up your empty bottles is a good plan. Many local whole food shops offer this and the number of Zero Waste shops around the country is on the increase.

5) Select ethical utility providers
We use The Phone Co-op for our telephone and internet to make family life more eco. Their website cites them as 'a proud pioneer of ethical telecoms' and it is one of Ethical Consumer's Best Buy companies for broadband (along with GreenNet and Green ISP who we have no personal experience of). It's refreshingly straightforward to speak to a real person at the Phone Co-op who is able to help.
For gas and electricity we use Ecotricity. It's billed as 'Britain's greenest energy company' and, again, we have been impressed by the customer service as well as the fact the app for meter reading has a handy button to turn your phone torch on! If you do switch and quote RAF-M93AT then we both get a £25 Lush voucher.

6) Cut the plastic, especially single-use

We'll blog more about the huge problem of plastic in future. For now we'll simply say our favourite straws are stainless steel ones, we have ecoffee cups from Oxfam instead of buying throw away hot drinks and we like both Essential and Ecoleaf toilet paper as they come in compostable packaging (as well as being fit for purpose)!
Over the last couple of years, we have been inspired by our friend who made a 'New Year's No Plastic Resolution' in January 2016. Her blog tells of the triumphs and pitfalls of giving up plastic and is a fantastic resource.
7) Trade locally to make family life more eco

Use your local shops. Take not only your own shopping bag but small bags to carry veggies. We use onya bags, which also double-up as a lightweight colander and a headtorch-light-diffuser when no-car camping! Use a local box scheme from your nearest independent wholefood shop to ensure your fruit and veg is seasonal as well as cut down on packaging.
In Sheffield, we love Beanies Wholefoods Co-op, use Lembas for our dried goods and cleaning products as well as using our local greengrocers. Joining local social media selling groups groups for sales and swaps, as well as using Freegle, Freecycle and Gumtree, helps us with our 'reduce, recycle, reuse' philosophy to make family life more eco.

8) Give experiences rather than more stuff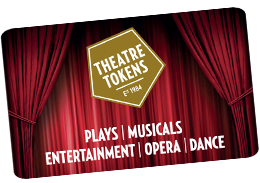 Our favourite gifts are experiences. For us, the perfect Christmas present is the one we have received yearly from my parents which is money towards a weekend away while they look after the children. We love family time but sometimes couple time is very much appreciated! Other whole family favourites include theatre tokens which can be redeemed at over 240 different venues in the UK, cinema tokens, subscriptions, and entrance fees for days out.

Ethical Consumer is an invaluable resource that's worth consulting before you make any purchase. They give over 40,000 products and brands an ethical rating, considering their impact on the environment, local and global society, animal welfare and on individuals. You can get a thirty day free trial to help you decide if it's worth subscribing. We find the information is vital in helping us choose how to spend our money in an ethical way.

10) Consider how your holidays can help
We love staying in YHAs. The YHA website tells us it is a charity that 'transforms young lives forever through travel and real adventure.' So all the profit they make through the money you spend there goes to help young people. They have been finalists for the 'Green Accommodation Initiative' award as a result of their commitment to green travel. Also, they offer self-catering which substantially cuts the cost of a night away for a family and there's plenty of family rooms. We typically get a night's accommodation for 4 for £40 or less by watching for discounts and their flash sales.
Ferry Travel

We also much prefer ferry travel to plane travel. It's about the carbon impact, yet it's also about feeling the need to slow down not speed up when on holiday. If you're leaving the UK for Europe, then why not consider using P&O Ferries? You can read more about our ferry adventures here. Or check out The Man in Seat 61 to see how doable a European journey is by train.

We like to treat it as a fun investigation to discover the many little ways our decisions leave less of a footprint. It simply adds to the level at which we can celebrate how our choices make a positive impact. These are just a few.
Finally, we'd be glad to hear about the ways you make family life more eco, as well as about the dilemmas you face in doing so. Please do leave a comment.